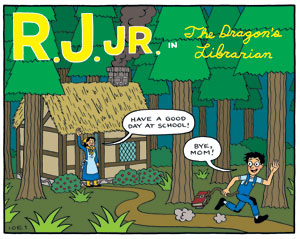 The Dragon's Librarian - Our pun-loving protagonist Rex Jargon Jr. and his best friend Sally Sanders have to save their village from a diabolical dragon.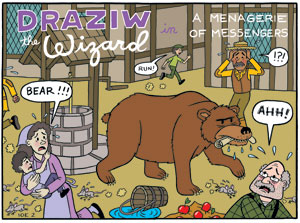 The Menagerie of Messengers - Draziw the wizard experiments with a bunch of new animal messengers, including talking wolves, after his beloved owl Nicomedes passes away.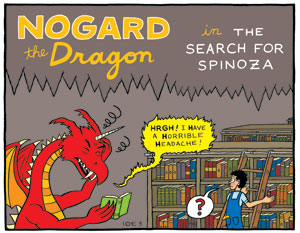 The Search for Spinoza - Nogard the dragon goes on a quest to find a pair of glasses with the right prescription to help him read books.